How can a personal Radio Aid System help?
In crowded situations or when a voice source is more than arms length away, hearing aid users can find background noise levels as loud as the voice they want to hear. A radio aid system greatly improves the clarity of sound by allowing a human voice or another desired sound source, to be fed electronically into the listening device – reducing background noise and sound loss between speaker and listener.




How is a Radio Aid System used?
Radio aid systems work with the user's hearing aid, cochlear implant processor or headphones. A transmitter is worn by the person speaking and a receiver by the listener. The system is wireless, can be worn discreetly and allows for complete freedom of movement. Durability – a key feature of Connevans radio systems – make them ideally suitable for both adults and children.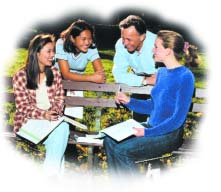 Are Radio Aid Systems suitable for anyone?
Radio aid systems are of positive benefit to those able to use their hearing aid or processor to understand speech without reliance on lip reading. Use with headphones can benefit people who need help concentrating in lectures. If in doubt, please ask your audiologist for advice.