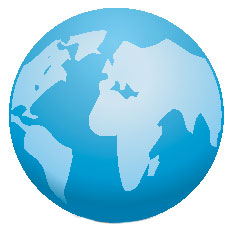 Hello, Bonjour, Hallo,
Thank you for visiting our web site. At Connevans, we have been exporting products around the world since 1961, so your enquiry is in safe hands.
For orders from our web site we currently ship to more than 50 countries. Most products we keep in stock and if you order before 1.15pm UK time on a working day, we will aim to ship the same day (the web site will tell you if the dispatch day will be different).
We can sell most products in many of these 50+ countries, but there are a few exceptions, for example, Cochlear & Med-El products are only available in the UK & EU for regulatory approval reasons.  Larger items such as a wheelchair and ramp are only available in the UK.

All overseas shipments leave our warehouse by UPS using a signed-for and trackable service. Within Europe we generally use UPS Standard service, which is by road and usually takes around 3 days, for the rest of the world, we use UPS Express Saver which usually takes 3-4 days.
In some European countries, we also offer UPS Access Point, this is where you can select to have your parcel delivered to a local shop, garage etc and you will receive a text/email message to notify you when your order is ready for collection, you can then collect it at your convenience. This service is currently offered by UPS in 15 countries, more locations will be added in time.
To see the overseas shipping charge to your location, simply place the product you are interested in into a basket by clicking the 'Buy' button (don't worry, there is no commitment at this stage!) then enter your country and address with postal code and the web site will automatically calculate the shipping price for you. The UPS prices are discounted rates which are based on the weight & dimensions of the parcel, it's called a 'Volumetric weight'.
International Warranties
International warranty for Phonak equipment purchased for use outside of the UK.
Phonak offers a one-year limited international warranty, valid as of the date of purchase. This limited warranty covers manufacturing and material defects. The warranty only comes into force if proof of purchase is shown.
For customers using Phonak equipment outside the UK, in the unlikely event that your equipment requires repair it may be returned directly to your local Phonak service centre.
International Warranty for Oticon equipment purchased for use outside of the UK.
Oticon equipment is covered by an international limited warranty issued by the manufacturer for a period of 12 months from the date of delivery.
All other equipment purchased from Connevans is covered by the standard warranty which is detailed on the relevant web page - it is your responsibility to return the equipment to us, there will be a shipping charge if we return equipment outside of the UK.
VAT (Value Added Tax)
Purchases for personal use. During the checkout, customers purchasing for their own personal use from both UK and other EU countries may make a VAT declaration and purchase qualifying products without having VAT added.
EU company purchases
An EU VAT number can be entered in your account profile so that UK VAT need not be charged for EU commercial trade purchases outside of the UK.
Rest of the World
For customers (domestic or commercial) purchasing products to be shipped outside the UK & EU, we do not charge VAT.
Currency
On the front page, you can change the currency from UK Pounds to US Dollars or Euros, this is as a guide as it uses live exchange rates, the rate might change slightly when your bank processes the transaction.
Language
You can change the language by using the box on the front page - this uses Google translate, although it is not a perfect translation, it gives a good indication.
Communication
If you have any questions at all - please email our friendly customer services team at info@connevans.com
Trade Enquiries
If you are a business and are interested in distributing our products in your local area, please contact our Director Phil Boswell who will be pleased to hear from you - phil@connevans.com
We look forward to hearing from you soon.
Thank You. Merci. Danke dir.