A small, light-weight device, the Phone Clip gives you a hands-free connection to friends and family. Phone calls are made more comfortable as the sound is streamed straight to your sound processor, and you can answer and adjust the volume with just a click of a button.
Hands-free streaming directly from the phone to you.
In the car or on the go, you can leave your phone in your pocket or bag, and enjoy the convenience and safety of hands-free calling. The small and light-weight device can easily be clipped onto clothing, so you can take it wherever you go.

Cut out background noise so you can focus on the conversation.
If you have trouble hearing on the phone due to background noise you'll love the Phone Clip. You are able to block out surrounding noise so you – and the person you're talking to – can enjoy comfortable conversations even in noisy places.

Remotely utilise voice commands on smartphones.
Mobile phones are getting smarter by the day, and advanced voice control technology is increasingly becoming standard. With the Phone Clip, you can take advantage of these functionalities that let you, for example, use your voice to compose and send text messages.

In addition to phone calls, when using a Cochlear Baha 4 or 5 Sound Processor, the Phone Clip can also be used as a remote control for adjusting volume, changing programs and muting a Cochlear Baha 4 or 5 Sound Processor microphone. (not compatible with Cochlear CIs)
Features:
80 hours of stand-by time
Call reject and transfer, last number dialled and voice dial functions
A mute button to block out surrounding sounds
Simultaneous connection to two Bluetooth devices (such as phone and tablet)
Easy-to-use remote control functionality
Quality stereo sound when streaming music
Private and secure connection
Compatible with Cochlear Baha 4, Baha 5, Nucleus 6 & 7 & Kanso

Manufacturer's part number: 94772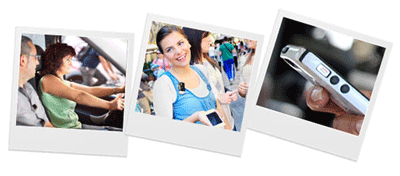 Note: Before you can use any of the Cochlear wireless accessories, they need to be paired to your Baha 4 & 5 or Kanso & Nucleus 6 sound processor/s. This is a simple process and can be done by the user.
You can pair up to three Cochlear streaming devices with your Cochlear sound processor (of an combination - ie. 3 Mini Microphones or 1 Mini Microphone, 1 Remote Control and 1 Phone Clip). Select a separate channel for each device paired with the sound processor.