SwiftTX pendant transmitter for use with Swift Digital

The SwiftTX transmitter is an exciting advance in classroom soundfield. Designed by Connevans with teachers in mind, the SwiftTX has been developed to have outstanding technical performance and also to be the smallest and lightest transmitter of it's kind!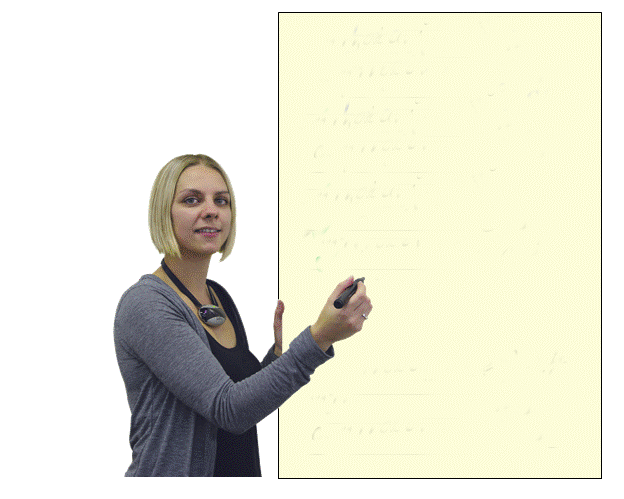 Natural, high quality sound is vital in a classroom to ensure the best listening and learning environment for students. The Connevans SwiftTX has the widest frequency response of any IR soundfield transmitter available in the UK, meaning it gives the most natural sound.
The SwiftTX transmitter looks appealing and is as light and comfortable to wear as a necklace.
Stylish looks with technical excellence!
Simple, attractive design
Light, comfortable and easy to wear - at just 79g including battery

Digital audio transmission
Very wide audio frequency response of 120Hz to 10kHz
Superb natural sound quality with dual directional microphones
3 year warranty
Unrivalled technical quality
The fantastic audio bandwidth, specially designed feedback reduction circuit and vocal clarity enhancer all combine to make the SwiftTX 'top of the class' for technological performance. The specially optimised dual directional microphone array gives optimum voice pickup and helps reduce unwanted noise (see Details tab for more details) and we have also built in a male voice 'boom' reduction – all to ensure a consistent level of sound.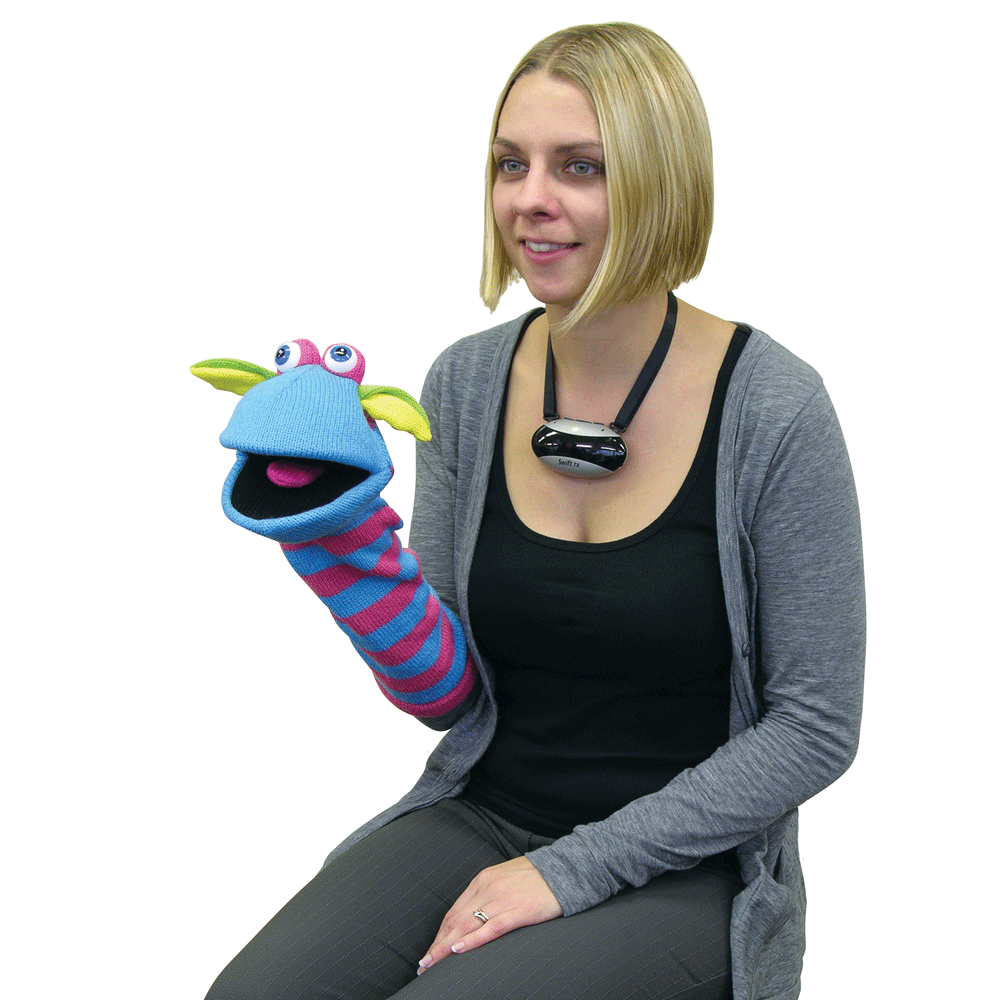 UK EXCLUSIVE - Remote volume control of IR Swift+ and Swift Digital units
When used with a Swift Digital receiver amplifier you can remotely adjust yo ur soundfield volume using the +/- buttons on the SwiftTX – a really useful facility if the class is more boisterous than usual!

Small, neat and light, the SwiftTX transmitter will not get in the way of your teaching at all! In fact, it's so comfortable you'll probably forget you're wearing it!
Supplied with 1 x AA 2700mAh NiMH rechargeable 'naked bottom' battery & neck strap. Note - mains charger must be purchased separately.

The SwiftTX transmitter is compatible with Connevans Swift Digital, IR Swift+, IR Swift, IR Classmate+, IR Classmate and Azden IRR-30P systems.
Free Trial for every UK school
We are really confident you will enjoy using the Swift Digital Classroom Soundfield system and to show you how confident we are, we will be pleased to offer a free trial for up to 4 weeks.  
It is very simple, we will come to your school, set it up and show a teacher how easy it is to use the SoundField system. It usually takes around 15 minutes and all we need is a mains socket at the back of the classroom to plug in to. At the end of the trial period, if you do not think it is making a positive difference to the learning in the Classroom, we will collect it – you can't get more simple than that! 
To arrange a free trial for your school, please just contact our Director Phil Boswell
phil@connevans.com
or phone 01737 247571 and leave the rest to us!  
Technical
Size:        95 x 49 x 26mm
Weight:    79g inc. battery
Power:     1 x 2700mAh NiMH rechargeable battery

Typical operating time after a full charge: 11-14 hrs
Intelligent battery charging system with multi colour status indicator
Very wide audio frequency response of 120Hz to 10kHz with vocal clarity enhancer
Dynamic range >85dB when used in conjunction with Swift Digital and IR Classmate receivers
Automatic sound level detection and auto power switch-off after 10 mins of low sound level
SwiftTX audio input
3.5mm connection socket as standard to allow use with external sources eg. laptops, iPods etc. Great for adding music to your classroom. 

Optimised dual directional microphones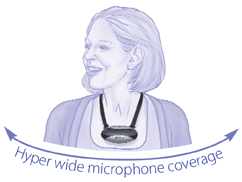 The SwiftTX uses two separated microphones to provide a constant transmitted voice level as the user's head is turned from side to side.
The optimised dual microphone design provides ideal pick up of the user's voice and rejects unwanted sounds in all other directions. This means that you don't get a variation of volume as the speaker moves their head from side to side.