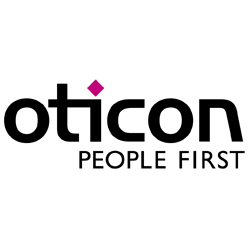 These domes and tubes are for use with the Oticon range of micro BTE hearing aids, which are currently:
miniFit & Corda 2: Vigo / Vigo Pro / Safran / Go Pro / Tego / Tego Pro / Syncro / Spirit 3 / Spirit Zest / Spirit Zest Communicate / Spirit Zest Plus / Synergy / Hit / Hit Pro / Ino / Ino Pro / Acto / Acto Pro / Agil / Agil Pro / Alta / Alta Pro.
Corda 1: Syncro / Safran / Go Pro / Tego Pro / Tego

These consumable items are supplied as Oticon 'like for like' replacements. Please refer all questions as to suitability to your hearing aid advisor/clinic.

If you're not sure which ones you need, please don't guess as you're likely to be wrong! Each range of tubes and domes has different acoustic properties and your hearing aid will have been specifically set up for use with a particular type.
Please talk to your audiologist to confirm before placing your order as due to hygiene reasons, we are unable to have these items returned for credit.