Starkey 50dB SnapFit RIC angled receivers for LivioAI/Livio/Muse/Z Series/Halo/Halo2/3 Series hearing aids.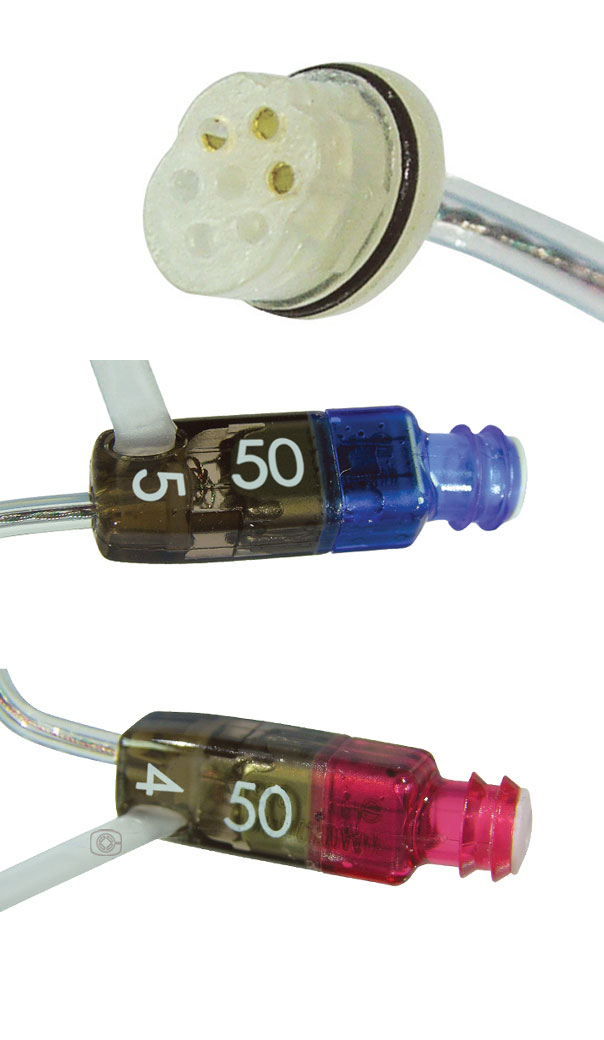 It is easy to check if your existing rceiver wire is 'Standard' or 'Snapfit'. Rmove one from your hearing aid and look closely at the connector that joins the wire to the hearing aid - Standard wires have 2 tiny gold pins and Snapfit wire have 6 tiny sockets.
Right side SnapFit receiver wires have a red end and left side have a blue end. The size of the wire is shown by the number 1 to 5, 1 being the shortest and 5 the longest. The power level is printed on the receiver 40, 50 or 60dB.
Please take care when ordering receiver wires to make sure you are ordering the correct type and size. Please always check you have the correct wire before opening the packet, as once the packet has been opened we are unable to accept a return for credit as we are unable to re-sell them.

Please note for hygiene reasons RIC receiver wires are excluded from the Connevans extended returns policy.
Please note, before purchasing replacement receiver wires please make sure that you know how to safely remove and replace them yourself. Connevans will not accept any responsibility for any damage to hearing aids when you replace/fit spare parts.