The AURICAL HIT is an advanced, portable hearing instrument test box. It is ideal for Teachers of the Deaf and Educational Audiologists who need to carry out regular checks of hearing aids and radio aids in the field.
- Ideal for teachers of the deaf and educational audiologists
- Widely used in audiology clinics for easy curve comparisons & information sharing between professionals
- Full range of the latest test stimuli including ISTS (international speech test signal)
Please email john@connevans.com or richard@connevans.com or call 01737 247571 for further information or to enquire about a demonstration.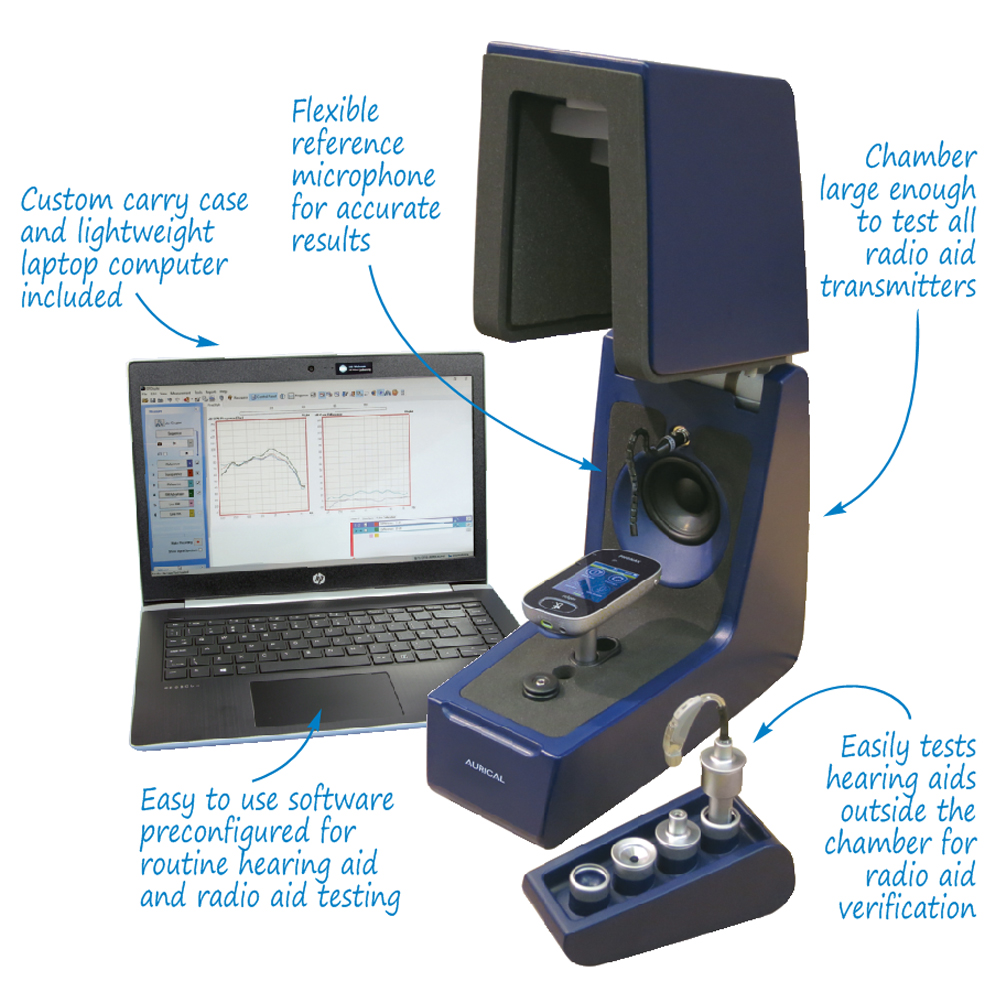 - Coupler Based Fitting using RECD according to DSL v5.0b and NAL NL2
- For paediatric and adults 
- HI testing according to IEC and ANSI standards or customized to your needs
- Verification of wireless radio aid technology
- Directionality testing (front/back)
- 2 channel stimulus in PMM FreeStyle
- Dynamic coupler based fitting with measured percentiles and compression ratios
- Custom stimuli and custom targets
- OTOsuite interface
- USB powered , can be powered from laptop computer
- OnePosition for optimal location of the hearing instrument within the chamber
- Snap-on couplers
- Auto-detecting battery pills for measuring the battery drain
- Built-in automatic induction loops