Thinklabs One stethoscope

The smallest, most powerful stethoscope in the world
Fits in the palm of your hand
Amplifies over 100X
Uses audio earphones
Hearing aid users can listen using a direct input lead and shoes
Hearing aid users can listen via their hearing aid streamer
Hearing aid users can listen via their Roger Pen system - see notes below
Hearing aid users have four ways of using a Thinklabs One stethoscope.
Hearing aid Direct input lead
Hearing aid streamer using a 3.5mm lead
Roger Radio aid system - see note below about chance of sound degradation

Inductive neck loop - least preferable due to loss of low frequency sounds, see notes below
Note of caution for hearing aid users.
It is important to remember that although we can provide good methods of connecting the One to hearing aids, the level of success will be greatly affected by how the hearing aids have been programmed and the type of hearing loss. 
It is recommended to have a dedicated hearing aid programme set up especially to ensure that you can hear lung or heart sounds as well as possible. The main factor is whether your hearing aids are programmed to reproduce low frequencies adequately. Low frequency sounds, such as bass from heart sounds, can be difficult for hearing aids to reproduce.
We would advise hearing aid users to listen as directly as possible to a stethoscope; so whilst you can connect the Thinklabs One into a Roger Pen radio aid system, because the sound goes from the One into the Roger Pen which then has a wireless link to Roger X receivers which then connects into the hearing aid, there is more chance of sound degradation than just listening via the more direct route of a direct input lead or streamer. 
Thinklabs One stethoscope general information

The Thinklabs One medical stethoscope has a standard 3.5mm jack so you can connect high quality earphones instead of old tubing style binaural tubing. With earphones or headphones you get better sound, more comfort, a more compact stethoscope and the option to use the headphones of your choice.
Thinklabs studio quality In Ear Earphones, supplied as standard, have excellent bass for heart sounds and crystal-clear treble. Designed for high power output, the One has two dedicated headphone amplifiers. Voltage doubling charge pumps provide extra headroom for low distortion reproduction of S1 and S2 heartbeat peaks. The headphone amplifiers have sufficient power to drive low-impedance audio headphones, producing 45.2mWatts. Competitive stethoscopes operate on lower voltage, use a single amplifier and high impedance speaker, resulting in clipped heartbeats at significantly lower power output.
The One allows you to listen with multiple filter choices. You can also set two that you use most as "favourites" that are super quick to select. So you'll have both choice and speed. Ranging from very low frequency (low pitched sounds such as S3), to higher frequencies (lung sounds) and a few in between.
The One uses a rechargeable Lithium Ion battery so there's no need to replace batteries. The USB-style charger cable is included, along with compact world-wide AC charger (100-240V) with UK plug adaptor.
The battery capacity has been designed to require only one or perhaps two charge cycles per week.
Thinklink provides a connection between One and your mobile or laptop devices to capture and send sounds via iPhone, iPad, Android devices and Mac/PC. Easily switch between listening to patients or playback recordings. Thinklink is included with One. It works with all previous Thinklabs stethoscopes.
Package includes:

Thinklabs One Stethoscope
Thinklabs Studio Performance In-Ear earphones. (The One can be used with any high quality headphones.)
Thinklink audio connection system for iPhone, iPad, Android, PC/Mac
USB charge lead

World-wide AC charger (100-240V) with UK plug adaptor

Pocket carrying case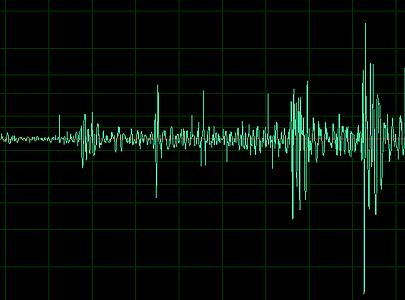 Please note: the following apps are old/legacy apps and are only compatible with previous versions of iOS.

The dedicated Thinklabs Stethoscope App is currently being redeveloped on the apple app store. 

A new app is being built from scratch for iOS 11 and we will update our information accordingly as soon as this goes live. 

There is more information on the Thinklabs website regarding apps here:-
https://www.thinklabs.com/apps-software

Information on software can be read here
Please note: The Android app version is nearly ready! 

You can also use your favourite programme/app for making recordings, alternatively Thinklabs recommend ' Twisted Wave Recorder' which works well with the stethoscope for recordings.