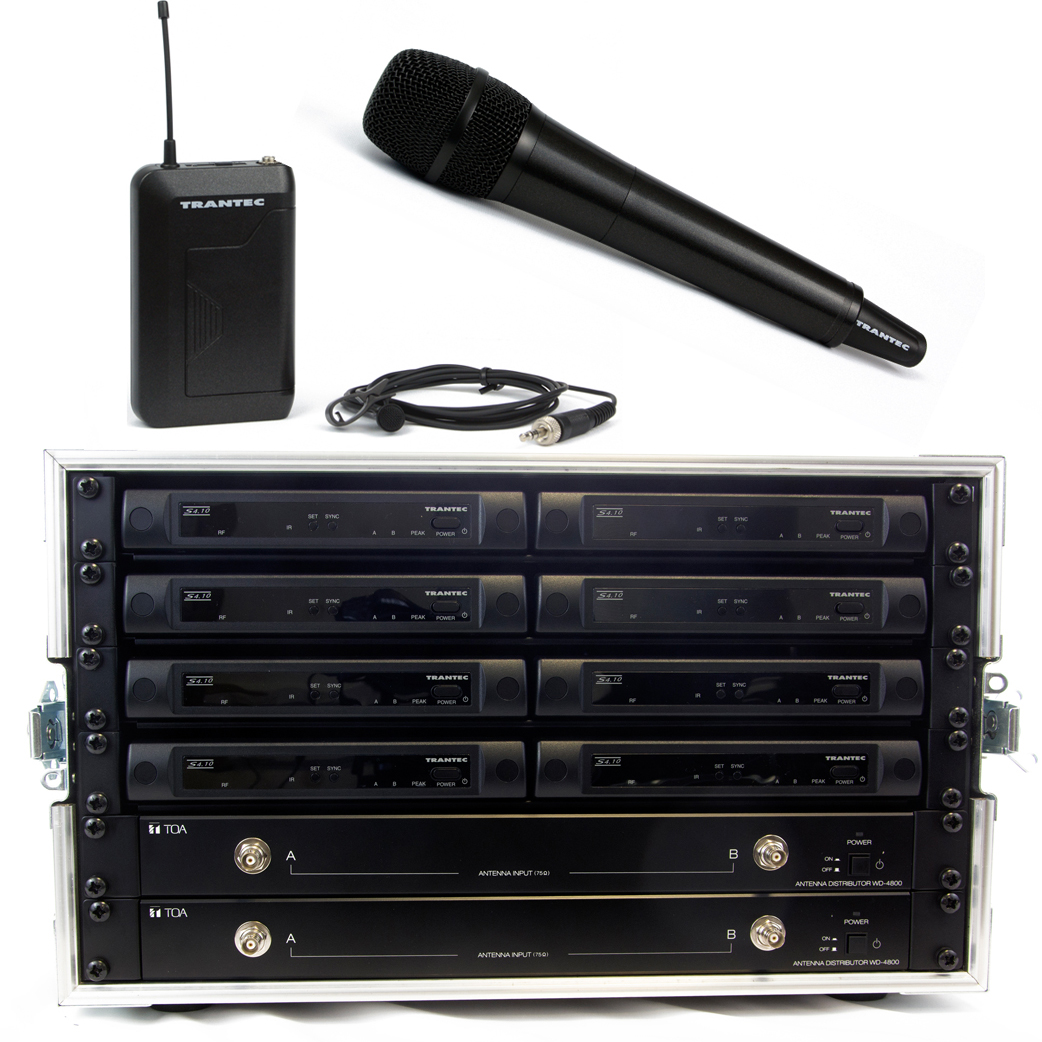 Complete Trantec S4.10 radio microphone systems fitted in a 19" rack case supplied ready for use, well you do have to open the box, fit the aerials, connect into the mains and put batteries in the transmitters!
You can choose your own combination of hand mics or belt packs to be included with the system. 
The system includes antennae and power supply distribution. 4, 6, 8 or 10 way kits are available; channel 38 & channel 70 options are both available.
The transmitters work on one AA alkaline battery which lasts for around 10 hours.
Compact, robust and professional they are perfect for am dram, conference or school environments
Features:
Up to 10 simultaneous channels of true diversity operation
USB based computer monitoring
Simple programming of transmitters via infra-red
Single AA transmitter battery life of approx. 10 hours
19" professional flight case with built in antennae distribution and power supply as standard
Assembled package includes:
4, 6, 8 or 10 Trantec S4.10 Receivers
4, 6, 8 or 10 Trantec S4.10 transmitter in any combination of Beltpack or handheld
Antenna distribution unit
UK Power supply
Rack mounting trays
2 antennae
19" professional flight case
Remote antenna kits available
S4.10 Racked 'n' Ready systems on Ch.38, 606-614MHz are the norm for UK supply

S4.10 Racked 'n' Ready systems on Ch.70, 854-865MHz, to comply with UK regulations, are only available as a 4 way kits.