In-line telephone handset amplifiers


Connevans offer a choice of 4 in-line telephone amplifiers each with their own advantages. The following is the view of the Connevans evaluation panel.


T-Loud is good value product with a reasonable 20dB amplification, with some telephones there can be fractional delay when turning on.   
The CLA40  vox  has a notched tone adjustment but with its shorter physical movement is more difficult to set – but when set you would rarely need to adjust it. If offers a 30dB max gain with an easy to use slider control plus  a 10dB 'Boost' button for occasional added amplification.
The PL51 has volume and tone controls with a longer physical slider movement than the CLA40 which makes adjustment easier and the changes appear more gradual.

The PL51 has the rather nice feature of a 3.5 output socket for use with headphones, neck loop or direct input.  
 
PL51  & CLA40 vox  The sound quality, maximum volume and range of tone adjustment is virtually the same for these two products. Many people will choose between them just by looks! Both products have sliding volume and tone controls and a boost button which operates whilst it is held down.
The boost buttons either give a 10dB increase (CLA40) or a doubling boost (PL51), the effect of this is that the PL51 may be appear to give a louder boost but the maximum gain on both products when used with boost is 40dB. The CLA40 offers the highest gain (30dB) without pressing a 'Boost' button.


All these amplifiers are for use with corded phones with detachable handsets. Connection is very easy and the same for all models – the in-line amplifier is connected between the 'curly' handset cable and the telephone base unit (via the 4 pin modular RG10 connector).  Basically, the 'curly' handset is unplugged from the phone and the in-line amplifier connected instead. The handset cable is then plugged into the in-line amplifier - see illustration at bottom of page.


All the in-line telephone amplifiers have a battery and an automatic 'turn off' when not in use.

Please note that if you try to use an in-line telephone amplifier with an already amplified telephone you will probably have problems with feedback and distorted sound from the handset.

How is an in-line amplifier connected?

The in-line telephone handset amplifier connects between the curly handset cable and the telephone - if you do not have a handset with a curly plug in cable you have no where to plug it in, in which case you cannot use this product.

Frequently asked questions about in-line amplifiers

Can I fit an in-line amplifier to my amplified phone (E.g. BT Big Button, Converse 1200 or Geemarc CL200, 400, 1400)?
Physically 'yes' but in practice we could not recommend adding an in-line amplifier to a telephone that already has a built-in amplifier, because the speech will become distorted and whilst it will be much louder it will also be uncomfortable in use and very difficult to understand !

Can I fit an in-line amplifier to my wall-mounted gondola type phone (the keypad is in the handset)?
No – because there is no telephone cord between the handset and a base there is nowhere to plug in the in-line amplifier. 

Can I use an inline amplifier with a cordless phone?
No – how could you? There is nowhere to plug it in!

Can I use an in-line amplifier with my phone at the office ?
'Probably' - but occasionally we find phones with which they will not work.

What about digital line telephones ?
As the in line amplifier is fitted in the handset curly cord whether the telephone is digital or analogue is not relevant.
NEWSLETTER
If you would like to be kept up to date with new things happening at Connevans, sign up here to receive our monthly plain text email newsletter.

SAFE & SECURE
Connevans is concerned about security and makes every effort to ensure our transaction process is safe and that your personal information is secure.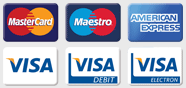 There is nothing in your basket
Connevans Limited

Bridge House
1 Nutfield Road
Merstham, Surrey, RH1 3EB
United Kingdom

Customer Service

01737 247571

Minicom

01737 644016

Fax

01737 223475

Email