Welcome to Connevans
Welcome to the Connevans.co.uk website. 
We have lots of exciting features designed to make your shopping experience simpler and even more enjoyable - we have additional product images, accessibility for those with sight difficulties and the option to view prices inclusive or exclusive of VAT. Furthermore, we've split the information about each product into tabs, designed to make finding the information you're looking for much faster.
Click here to read some of the fantastic messages, comments and testimonials we have had from our customers.

If you use our 'Click n Collect' service (we are in Merstham in Surrey) there is no shipping charge.
BUY
We ship to all EU countries and many others - more information here.

Or Follow us on Twitter: @connevans
Free stuff !
Connevans has now added a 'Free Stuff' category to the website!

These bits are totally free when you add them to an order you are already placing (although if you buy lots you might have to pay for any difference in shipping cost).           Follow this link to find out more.  
---
Thursday 31st July
We are unfortunately suffering local technical problems which has knocked out our telephone, email and internet. We are still accepting orders on this website however we are not currently able to ship orders.
We will post updated information as we have it.
Thank you for your support and patience.
Connevans customer services 
Update 13.20 hours. Our support provider now have a replacement router and are currently in the process of configuring it.

International
Local Currency Guide
Language
NEWSLETTER
If you would like to be kept up to date with new things happening at Connevans, sign up here to receive our monthly plain text email newsletter.

SAFE & SECURE
Connevans is concerned about security and makes every effort to ensure our transaction process is safe and that your personal information is secure.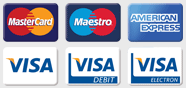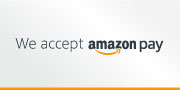 When paying via PayPal or Amazon we use the address and payment details already set-up on your account so you won't need to enter them again.
There is nothing in your basket
Connevans Limited

Bridge House
1 Nutfield Road
Merstham, Surrey, RH1 3EB
United Kingdom

Customer Service

01737 247571

Minicom

01737 644016

Fax

01737 223475

Email