Portable PA systems

Portable systems are the ideal sound reinforcement solution where a fixed installation is difficult. They are quick to set up wherever needed and can operate from battery or mains power.

These ranges of portable products offer an excellent quality but cost effective and flexible sound reinforcement solution. They include built-in radio microphone systems, with the receiver, pre-amplifier, power amplifier and speakers all built into one unit - which means no connecting cables.

They are powerful, yet small and easily portable mains and rechargeable battery systems are available.

There are two sizes of system, the Soundranger Micro VHF/Monacor TXA UHF systems for classroom coverage and the Compact 2 VHF range for halls. All our portable PA systems are simplicity itself just switch on, set the volume and talk!

The Soundranger Micro VHF and Monacor TXA UHF systems are particularly good for avoiding voice strain, suitable for a single teacher moving round a school.

Soundranger Micro VHF & Monacor TXA UHF - two similiar systems!


The Micro VHF or TXA UHF receiver amplifiers can be used on a speaker stand or just placed on a handy shelf. Compatible with Connevans radio aid systems when rebroadcasting using the appropriate transmitter connection kit. 

Connevans have supplied the Soundranger VHF receiver amplifier range for some years. They have proved to be both popular and reliable although we have always recognised the limitations of having only 5 available channels any of which cold interfere with radio aids without careful planning.

The Monacor TXA UHF range is very similiar both in looks and sound quality with the advantage that it has up to 16 UHF channels that do not interfere with radio aids. The choice is yours! 

Please note comment below on wideband vs narrowband use.


In some situations, a full PA system is not required. For these occasions, we offer a wide range of megaphones and loud hailers (see below).

Wideband versus narrowband radio equipment
A wideband VHF radio system, such as Trantec or Soundranger, can affect approximately 5 narrow band VHF channels -the centre narrow band channel plus 2 either side. Our advice is that wideband VHF radio microphones should be introduced with care to a site where narrow band VHF radio aids for deaf people are being used eg CRM-220, fmGenie & MLxS.
NEWSLETTER
If you would like to be kept up to date with new things happening at Connevans, sign up here to receive our monthly plain text email newsletter.

SAFE & SECURE
Connevans is concerned about security and makes every effort to ensure our transaction process is safe and that your personal information is secure.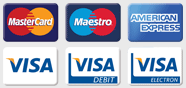 There is nothing in your basket
Connevans Limited

Bridge House
1 Nutfield Road
Merstham, Surrey, RH1 3EB
United Kingdom

Customer Service

01737 247571

Minicom

01737 644016

Fax

01737 223475

Email