Rechargeable batteries

Connevans supply a wide range of Nickel Metal Hydride (NiMH) rechargeable batteries.

NiMH do not suffer from discharge 'memory' problems and do not have the potential environmental polution problems of Nickel Cadmium (Ni-cad) batteries.

Rechargeable batteries are they worthwhile?
Yes! Rechargeable batteries can be used again and again. Generally speaking rechargeable batteries cost between 2-5 times the price of a throwaway conventional battery. So although they cost you more to buy they are better value for money as they can be re-used up to 1000 times.

What can I use them for?
Rechargeable batteries can be used for almost anything that normally requires batteries radios, cassette or CD players, electric shavers, electronic toys, video and photographic equipment etc., etc. There are a few exceptions where they should not be used and these are clearly indicated by the manufacturer of the equipment concerned.


NEWSLETTER
If you would like to be kept up to date with new things happening at Connevans, sign up here to receive our monthly plain text email newsletter.

SAFE & SECURE
Connevans is concerned about security and makes every effort to ensure our transaction process is safe and that your personal information is secure.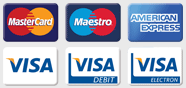 There is nothing in your basket
Connevans Limited

Bridge House
1 Nutfield Road
Merstham, Surrey, RH1 3EB
United Kingdom

Customer Service

01737 247571

Minicom

01737 644016

Fax

01737 223475

Email