Stetoclip hearing aid listeners

A stetoclip hearing aid listener allows a normally hearing person to monitor the performance of a hearing aid.

Regular use helps the tester to recognise a reduction in sound quality and therefore start solving any problems.

Connevans are now supplying all stetoclip listeners with a variable roller attenuator. In addition, the tubing now includes a damper which gives a minimum attenuation (approx 10dB) as a precaution.

Attenuators have been available in various forms for some time. The increasing introduction of digital hearing aids, many of which do not have a full volume control, makes the introduction of the new Connevans variable attenuator particularly timely.

Connevans would like to acknowledge the help and motivation of the Ewing Foundation for their design idea of the variable attenuator.
NEWSLETTER
If you would like to be kept up to date with new things happening at Connevans, sign up here to receive our monthly plain text email newsletter.

SAFE & SECURE
Connevans is concerned about security and makes every effort to ensure our transaction process is safe and that your personal information is secure.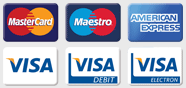 There is nothing in your basket
Connevans Limited

Bridge House
1 Nutfield Road
Merstham, Surrey, RH1 3EB
United Kingdom

Customer Service

01737 247571

Minicom

01737 644016

Fax

01737 223475

Email