AV equipment & accessories

Audio amplifiers


A range of audio amplifiers for a range of applications

Audio equipment


A range of audio equipment - CD, cassette players, feedback destroyers etc.

Azden pro audio


Connevans are the only approved UK distributors for the Azden range of pro audio products, including Shotgun Microphones, On Camera Radio Microphone systems and Portable Audio Mixers, all designed for and used by the audio professional

Audio leads, adaptors and connectors


a wide selection of 'bits and pieces' for connecting audio equipment together

Bluetooth products


neckloops/handsfree kits for Bluetooth compatible mobile phones

Cable


a wide variety of reels of cable

Cases


a wide range of robust flight cases of all sizes

Digital voice recorder


it even has a USB connection!

Earphones and headphones


of all shapes and sizes!

Energy saving products & timers


Our range of energy saving products & timers will help you reduce your electricity running costs and your carbon footprint too.

Mains multiway blocks - UK plugs


because one never seems to have enough mains sockets!

Mains plug adaptors and leads - worldwide


a very wide range of socket adaptors for various countries and socket types

Mains plug safety blanks - UK plug


for keeping small fingers out of sockets

Mains Plugs


including ceeform plugs and UK 13Amp 3 pin plugs

Mains remote control adapters and remote controller


remote control switch set for UK mains sockets

Megaphones and Loud Hailers


an ideal aid for schools, evacuation control, sporting events, construction sites etc.

Microphones


a range from fun to boundary layer

Microphone stands and accessories


a useful selection of products

Monacor Microphones & Accessories

Multimeter tester

Power supplies


a range of power supplies for all sorts of things!

Recording & broadcast


Recording & broadcast equipment - including a USB Podcast studio

Room acoustics measurement kits from Connevans


Suitable to prove compliance with BB93

Digital Audio and SCART TV leads & adaptors


a wide choice of items usually below high street prices

Skytronic products and components


Connevans are retail and trade distributors for Skytronic products

Stage and Disco


a range of special effects and lighting equipment - ideal for use on stage, in schools or for discos

Smartwireless radio mic spares


Spares for Smartwireless radio microphones

Tapes


of all shapes, sizes and colours!

Torches & lights - LED


an interesting selection of LED torches and lights

Trantec UHF radio microphone systems


a wide range of Trantec radio microphones from school or village hall to pro-audio systems

TV RF COAX leads etc.

UHF Radio Microphones

VESA mounts for AV/TV


for wall mounting of LCD/Plasma TVs etc

19" rackmount hardware components


A rather neat rackmount storage drawer, panels & fixings etc.
NEWSLETTER
If you would like to be kept up to date with new things happening at Connevans, sign up here to receive our monthly plain text email newsletter.

SAFE & SECURE
Connevans is concerned about security and makes every effort to ensure our transaction process is safe and that your personal information is secure.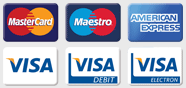 There is nothing in your basket
Connevans Limited

Bridge House
1 Nutfield Road
Merstham, Surrey, RH1 3EB
United Kingdom

Customer Service

01737 247571

Minicom

01737 644016

Fax

01737 223475

Email