Baha accessories and leads

Bone Anchored Hearing Aids

The BAHA System combines a sound processor with a small titanium fixture implanted behind the ear. The system allows sound to be conducted through the bone rather than via the middle ear a process known as direct bone conduction. Surgery is minor, and many patients report a wide range of advantages over other hearing devices.

How does BAHA work?
A small titanium fixture is implanted in the bone behind the ear where it osseointegrates or bonds to the living bone. After a healing period a percutaneous (through the skin) abutment is attached to the fixture. The sound processor can then be connected and disconnected at will. The BAHA sound processor transmits sound directly via the titanium fixture to the inner ear.

The BAHA sound processor simply snaps into the abutment which is attached to the fixture in the bone. Sound is transmitted directly via the bone to the inner ear.

We are currently able to supply several Baha accessories and are always looking to expand our range - if you don't find the one you're looking for here, please contact Customer Services and we'll do our best to help you.
NEWSLETTER
If you would like to be kept up to date with new things happening at Connevans, sign up here to receive our monthly plain text email newsletter.

SAFE & SECURE
Connevans is concerned about security and makes every effort to ensure our transaction process is safe and that your personal information is secure.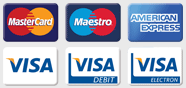 There is nothing in your basket
Connevans Limited

Bridge House
1 Nutfield Road
Merstham, Surrey, RH1 3EB
United Kingdom

Customer Service

01737 247571

Minicom

01737 644016

Fax

01737 223475

Email