Assistive listening - wirefree personal fm

Introducing a choice of assistive listening products to help with everyday life. An exciting range of personal fm equipment to allow hearing aids to work to the best of their potential. 

All our personal fm systems are designed for adults who find it difficult listening from a distance and in noisy environments.
A personal fm assistive listening device is effectively a radio microphone to provide arm's length sound quality at much greater distances.

Click here more information on 'the problem with hearing aids'

 

These personal fm products can be easily set up/adjusted by the user, they are battery powered and fully portable for use out and about as well as at home. Personal fm systems are ideal for domestic situations eg. watching TV, family gatherings, walking, in the car etc.


 

How is a personal fm system used?

The transmitter is worn or held by the person talking (or plugged into the TV/audio source). The receiver and neck loop is worn by the hearing aid user with their hearing aid switched to the 'T' pickup. Consistent sound will then be heard whatever direction the talker faces and even at a distance from the talker. The system may also be used for listening to the TV.

Radio aids have been used by hearing aid wearers with great benefit in education and business for many years. In fact, many hearing aid users would not have coped at school/college without one. Radio aids are relatively complex and expensive products. Our range of personal fm systems are simple to use radio aids with reduced features and a lower price tag.

For hearing aid users, the personal fm systems are used either with a neck loop or direct input connection as appropriate. For non hearing aid users, earphones can be used - please note that whilst earphones will lift the volume for listeners with a mild loss they are not a subsititute for hearing aids.

  Follow this link to view a comparison chart, showing the difference in features between the various personal fm systems and also between full Radio Aid systems 


220 Lite home radio aid


offering very good sound quality with a classic design look - great for listening to the TV and even better the wife!

Communication Master


offering a pleasant sound quality with good microphone functionality

Phonak MyLink+


offers good sound quality and is the neatest system - there is a choice of transmitters with the ZoomLink & SmartLink both having a very good microphone zoom facility

CRM-220 radio system


system packages, transmitters, receivers, microphones, neckloops, headphones, cases, spares and accessories etc.
NEWSLETTER
If you would like to be kept up to date with new things happening at Connevans, sign up here to receive our monthly plain text email newsletter.

SAFE & SECURE
Connevans is concerned about security and makes every effort to ensure our transaction process is safe and that your personal information is secure.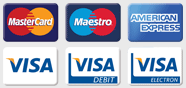 There is nothing in your basket
Connevans Limited

Bridge House
1 Nutfield Road
Merstham, Surrey, RH1 3EB
United Kingdom

Customer Service

01737 247571

Minicom

01737 644016

Fax

01737 223475

Email