Many normally hearing people who know or care for someone who wears a hearing aid are unaware of how much they can do to help keep the aid working at its best. Hearing aid users rely on their aids to communicate with people around them. The hearing aid cannot keep itself clean or tell you when it needs attention. In other words... HEARING AIDS NEED HELP!

Anatomical models


to help people understand how their bodies function

Aurascopes & Otolights


for the professional

Amplified Electronic Stethoscopes

Baha accessories and leads


a wide range of accessories for use with Bone Anchored Hearing Aids from Cochlear

Battery testers


essential for testing life of batteries

Bum bags & small waist pouches


ideal for use during the day - available in many sizes and colours

Care and Maintenance of your Baha


it is important to keep your equipment clean and safe

Cases


a wide range of robust flight cases of all sizes

Cleaning


Anti-bacericidal cleaning wipes & sprays for of hygenic wiping and to remove that stubborn wax deposit

Cochlear implant leads and accessories


accessories for Nucleus 5, Freedom, ESPrit etc - fm systems work really well with cochlear implants

Drying sets


drying hearing aids improves reliablilty

Ear Gear


protects your BTE hearing instrument from loss, dirt and sweat

Earmould Care


earmould tubes, puffers, threaders etc

Ear Hygiene


ear wax removal

Hand Sanitizer - Flu/MRSA prevention gel


ways of reducing the threat of MRSA or flu infection

Hand Puppets


a selection of animal, hand and finger puppets

Harnesses


flexible and universal modular system for wearing radio aid systems etc

HearCheck Screener


a fast, accurate, simple and safe method of screening for hearing loss - requires no special skills to operate.

Hearing Aid Associated Books


introductions to hearing aids and hearing aid care

Hearing aid care kits


all you need to care for your hearing aid in a handy kit

Hearing aid batteries


zinc air batteries in a range of sizes by a range of manufacturers

Hearing protection - earplugs etc.


invest in the future and protect your hearing now

Magnifying glasses


magnifying glasses of all shapes and sizes

Micro BTE tubes and domes


a range of domes and micro tubes for BTE hearing aids without an earmould

Paediatric hearing aid care


wide range of products aimed at children

Phonak Cleansing & Care Line


a range of Phonak hearing aid care & maintenance products and cleaning accessories - including Wind & Weather protectors

Phonak hearing aid accessories


ComPilot, iView and other Phonak hearing aid accessories

Wireless Hearing Aid Accessories


Wireless hearing aid accessories to be used in conjunction with the latest hearing aids – allowing users easier connectivity for entertainment and communication.

Signing puppets


large (65cm height) figurative puppets, ideal for use in schools, signing with children

Sound level meters


for clinic or diagnostic use

Stetoclip hearing aid listeners


a stetoclip allows a normally hearing person to monitor the performance of a hearing aid

Super Seals


hearing aid protective covers

Text Books for Professionals


Essential reading for audiology and education professionals.

Tools


for day-to-day care and maintenance of hearing aids etc.

Torches & lights - LED


an interesting selection of LED torches and lights

Toupee tape, hearing aid retainers & protective covers


for attaching hearing aids to ears and protecting them from the hazards of daily wear

Professional Cleaning Equipment

Ultrasonic cleaning baths


ideally suited for cleaning earmoulds!
NEWSLETTER
If you would like to be kept up to date with new things happening at Connevans, sign up here to receive our monthly plain text email newsletter.

SAFE & SECURE
Connevans is concerned about security and makes every effort to ensure our transaction process is safe and that your personal information is secure.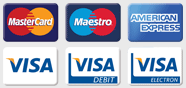 There is nothing in your basket
Connevans Limited

Bridge House
1 Nutfield Road
Merstham, Surrey, RH1 3EB
United Kingdom

Customer Service

01737 247571

Minicom

01737 644016

Fax

01737 223475

Email