Hearing Aid Testbox Systems

Fonix Testboxes from Frye Electronics

A hearing aid testbox is a specialised device which enables the frequency response, distortion and output level of a hearing aid to be measured.

Please contact John Popplestone or David Evans on 01737 247571 if you would like more information or a demonstration.

Frye, the makers of Fonix test boxes, now include with composite tone versions of their test boxes, a Digital Signal Processing (DSP) test signal, designed specifically to test digital hearing aids with signal processing. Previously the testing of this type of aid has been a major problem. In the presence of the traditional pure tone or composite tone digital aids are likely to change their characteristics making test results meaningless.

The new test signal, which displays the response curve in real time, also makes the setting up of Radio Aids for use with hearing aids, whether linear or non-linear, much quicker and more straight forward.

With digital aids being the norm, we therefore recommend that all test boxes are ordered with the composite tone option to take advantage of the new DSP test signal. 

**NOW AVAILABLE WITH VERSION 6 SOFTWARE**

All new FP53s are supplied as standard with the new software designed specifically to allow the testing of modern frequency compression aids such as the Phonak Naida.

To find out if your testbox would benefit for an upgrade, call 01737 247571 today for details - don't forget to have your serial number handy!

NEWSLETTER
If you would like to be kept up to date with new things happening at Connevans, sign up here to receive our monthly plain text email newsletter.

SAFE & SECURE
Connevans is concerned about security and makes every effort to ensure our transaction process is safe and that your personal information is secure.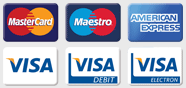 There is nothing in your basket
Connevans Limited

Bridge House
1 Nutfield Road
Merstham, Surrey, RH1 3EB
United Kingdom

Customer Service

01737 247571

Minicom

01737 644016

Fax

01737 223475

Email