Hello, thank you for visiting our 'free stuff' page for orders placed online. 

Why are some products free? From time to time we have 'end of line' slow moving products and - being honest - we want the shelf space back so we are giving them away.

If you are ordering other products, just add the free item to your basket, if it is only a free product that you require then you will need to pay our normal delivery charge.  

We also have some promotional products which are free if used with a voucher code in the Quick Shop box in the basket - a minimum order value as stated applies.

All items are on a 'first come, first served' or 'while stocks last' basis so fingers crossed that somebody else does not beat you to placing an order!

Please note that these items are only available for online orders and only one free item with orders less than £25! 


FREE magnifying glass

Add at least £10.00 of products to your basket and then add voucher code MAG007 into the quick shop box and a free magnifying glass will be added to your basket.

Click on magnifying glass below for more detail.   
International
Local Currency Guide
Language
Collect your order locally

Now available in the UK, Austria, Belgium, Denmark, France, Germany, Italy, Luxembourg, Netherlands, Poland & Spain.  Read More ...    
NEWSLETTER
If you would like to be kept up to date with new things happening at Connevans, sign up here to receive our monthly plain text email newsletter.

SAFE & SECURE
Connevans is concerned about security and makes every effort to ensure our transaction process is safe and that your personal information is secure.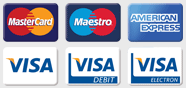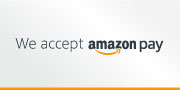 When paying via PayPal or Amazon we use the address and payment details already set-up on your account so you won't need to enter them again.
There is nothing in your basket
Connevans Limited

Bridge House
1 Nutfield Road
Merstham, Surrey, RH1 3EB
United Kingdom

Customer Service

01737 247571

Minicom

01737 644016

Fax

01737 223475

Email