Varta Longlife Ni-MH rechargeable batteries

Varta Longlife ACCUS

 

Longlife Accus: Ni-MH product range with longlasting energy for all standard devices.


With Ready2Use technology these rechargeable batteries are ready to be used immediately without requiring and charging first. They also have very low discharge.


Ordinary rechargeables get discharged during storage and loose much of their capacity. With VARTA Ready2Use rechargeables you won't have much of a capacity problem. Once charged these new batteries still retain 80% of their capacity after one year of storage.

Please note:
VARTA Ready2Use rechargeables do not require a special charger and can be used for all applications.
International
NEWSLETTER
If you would like to be kept up to date with new things happening at Connevans, sign up here to receive our monthly plain text email newsletter.

SAFE & SECURE
Connevans is concerned about security and makes every effort to ensure our transaction process is safe and that your personal information is secure.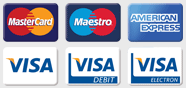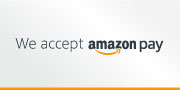 When paying via PayPal or Amazon we use the address and payment details already set-up on your account so you won't need to enter them again.
There is nothing in your basket
Connevans Limited

Bridge House
1 Nutfield Road
Merstham, Surrey, RH1 3EB
United Kingdom

Customer Service

01737 247571

Minicom

01737 644016

Fax

01737 223475

Email

Website