Rayovac hearing aid batteries

Rayovac are part of the Varta family of companies and are market leaders in the manufacture of hearing aid batteries.

Rayovac are regarded as market leader by many people - if you live near Merstham why not use our click and collect service?

 
International
Local Currency Guide
Language
Collect your order locally

UPS Access Point™ is the new local convenient collection service to fit your busy lifestyle & budget. Read More ...
NEWSLETTER
If you would like to be kept up to date with new things happening at Connevans, sign up here to receive our monthly plain text email newsletter.

SAFE & SECURE
Connevans is concerned about security and makes every effort to ensure our transaction process is safe and that your personal information is secure.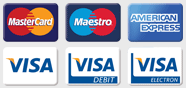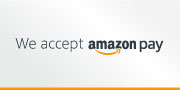 When paying via PayPal or Amazon we use the address and payment details already set-up on your account so you won't need to enter them again.
There is nothing in your basket
Connevans Limited

Bridge House
1 Nutfield Road
Merstham, Surrey, RH1 3EB
United Kingdom

Customer Service

01737 247571

Minicom

01737 644016

Fax

01737 223475

Email