Rayovac hearing aid batteries

Rayovac are market leaders in the manufacture of hearing aid batteries.

If you live near Merstham why not avoid a shipping charge and use our click and collect service?

 

NEW FOR 2016 - Rayovac Extra Premium Packs


 

 

 

 

 

Reliability and strength

 

Improved Durability


 

Robust and responsive

 

Wireless Approved

Rayovac Extra Premium Pack of 6 size 675 Hearing Aid Batteries


Pack of six BLUE 675 size 675AUX-6XE - Rayovac Extra Premium Pack Zinc Air hearing aid batteries. 0%Hg - mercury free.

BUY
Rayovac Extra Premium Pack of 60 size 675 Hearing Aid Batteries


Pack of sixty BLUE 675 size 675AUX-6XE - Rayovac Extra Premium Pack Zinc Air hearing aid batteries. 0%Hg - mercury free.

BUY
Rayovac Extra Premium Pack of 6 size 13 Hearing Aid Batteries


Pack of six ORANGE 13 size 13AUX-6XE - Rayovac Extra Premium Pack Zinc Air hearing aid batteries. 0%Hg - mercury free.

BUY
Rayovac Extra Premium Pack of 60 size 13 Hearing Aid Batteries


Pack of sixty ORANGE 13 size 13AUX-6XE - Rayovac Extra Premium Pack Zinc Air hearing aid batteries. 0%Hg - mercury free.

BUY
Rayovac Extra Premium Pack of 6 size 312 Hearing Aid Batteries


Pack of six BROWN 312 size 312AUX-6XE - Rayovac Extra Premium Pack Zinc Air hearing aid batteries. 0%Hg - mercury free.

BUY
Rayovac Extra Premium Pack of 60 size 312 Hearing Aid Batteries


Pack of sixty BROWN 312 size 312AUX-6XE - Rayovac Extra Premium Pack Zinc Air hearing aid batteries. 0%Hg - mercury free.

BUY
Rayovac Extra Premium Pack of 6 size 10 Hearing Aid Batteries


Pack of six YELLOW 10 size 10AUX-6XE - Rayovac Extra Premium Pack Zinc Air hearing aid batteries. 0%Hg - mercury free.

BUY
Rayovac Extra Premium Pack of 60 size 10 Hearing Aid Batteries


Pack of sixty YELLOW 10 size 10AUX-6XE - Rayovac Extra Premium Pack Zinc Air hearing aid batteries. 0%Hg - mercury free.

BUY
Rayovac Extra size 675 pack of 6 Hearing Aid Batteries


Pack of six 675 size, colour code blue - Rayovac Extra Advanced Zinc Air hearing aid batteries. 0%Hg - mercury free.

BUY
Rayovac size 675, Extra Advanced Hearing Aid Batteries - box of 60


Box of sixty 675 size, colour code blue - Rayovac Extra Advanced Zinc Air hearing aid batteries. 0%Hg - mercury free.

BUY
Rayovac size 13, Extra Advanced Hearing Aid batteries - pack of 6


Pack of six 13 size, colour code orange - Rayovac Extra Advanced Zinc Air hearing aid batteries. 0%Hg - mercury free.

BUY
Rayovac size 13, Extra Advanced Hearing Aid batteries - box of 60


Box of sixty 13 size, colour code orange - Rayovac Extra Advanced Zinc Air hearing aid batteries. 0%Hg - mercury free.

BUY
Rayovac size 312, Extra Advanced Zinc Air Hearing Aid Batteries - pack of 6


Pack of six 312 size, colour code brown - Rayovac Extra Advanced Zinc Air hearing aid batteries. 0%Hg - mercury free.

BUY
Rayovac size 312, Extra Advanced Zinc Air Hearing Aid Batteries - pack of 60


Box of sixty 312 size, colour code brown - Rayovac Extra Advanced Zinc Air hearing aid batteries. 0%Hg - mercury free.

BUY
Rayovac size 10 size, Extra Advanced Zinc Air Hearing Aid Batteries - pack of 6


Pack of six 10 size, colour code yellow - Rayovac Extra Advanced Zinc Air hearing aid batteries. 0%Hg - mercury free.

BUY
10 size, Rayovac Extra Advanced Zinc Air Hearing Aid Batteries - box of 60


Box of sixty 10 size, colour code yellow - Rayovac Extra Advanced Zinc Air hearing aid batteries. 0%Hg - mercury free.

BUY
Rayovac Cochlear Implant Batteries - pack of 6


Pack of six 675 size - Rayovac Cochlear cochlear implant processor/hearing aid batteries.

BUY
Rayovac Cochlear Implant Pro+ Batteries - pack of 60


Box of sixty 675 size - Rayovac Cochlear cochlear implant Pro+ processor/hearing aid batteries

BUY
International
Local Currency Guide
Language
Collect your order locally

Now available in the UK, Austria, Belgium, Denmark, France, Germany, Italy, Luxembourg, Netherlands, Poland & Spain.  Read More ...    
NEWSLETTER
If you would like to be kept up to date with new things happening at Connevans, sign up here to receive our monthly plain text email newsletter.

SAFE & SECURE
Connevans is concerned about security and makes every effort to ensure our transaction process is safe and that your personal information is secure.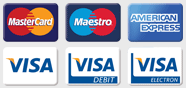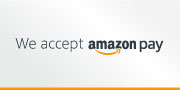 When paying via PayPal or Amazon we use the address and payment details already set-up on your account so you won't need to enter them again.
There is nothing in your basket
Connevans Limited

Bridge House
1 Nutfield Road
Merstham, Surrey, RH1 3EB
United Kingdom

Customer Service

01737 247571

Minicom

01737 644016

Fax

01737 223475

Email