International
We currently supply from our Connevans.co.uk website to the following EU countries:-

United Kingdom, Austria, Belgium, Bulgaria, Cyprus, Croatia, Czech Replublic, Denmark, Estonia,
Finland, France, Germany, Gibraltar, Greece, Hungary, Iceland, Ireland, Italy, Latvia, Lithuania, Luxembourg, Malta, Monaco, Netherlands, Norway, Poland, Portugal, Romania, Slovak Republic, Slovenia, Spain, Sweden, Switzerland and Vatican City.
Purchases for personal use.  During the checkout or when entering your details the countries listed above may be chosen from the drop down list. People purchasing for their own personal use from both UK and other EU countries may make a VAT declaration and purchase qualifying products without having VAT added.
 

EU company purchases. An EU VAT number be entered in your account profile so that UK VAT need not be charged for EU commercial trade purchases outside of the UK.

Rest of the World
We currently supply from our Connevans.co.uk website to the following non EU countries:-

Australia, Bahrain, Canada, Chile, Falkland Islands, Faroe Islands, Hong Kong, India, Jamaica,  Japan, Kuwait, Malaysia, New Zealand, Oman, Qatar, Saudi Arabia, Singapore, South Africa, South Korea, Sri Lanka, Taiwan, Thailand, The Philippines, Turkey, United Arab Emirates and the USA.



Mains plugs
We are currently reviewing the mains plugs that are supplied with equipment. Many products already have a European alternative listed, please contact
sales@connevans.com
  should the product that you wish to purchase not have an EU mains plug option.
DeafEquipment is based in the UK and if not indicated otherwise equipment should be assumed to be supplied with a UK mains plug as shown below.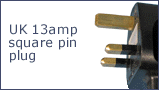 Products which do not have a european main plug alternative and can use an adaptor will show the following.

Depending upon the product there are two types of possible european plugs.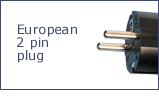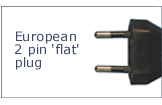 Connevans is an internet supply source with the most extensive range of equipment for deaf & hard of hearing people for direct delivery across Europe.  
Connevans is a respected supplier to the Education, Health and Hearing Aid professional throughout the UK. Now, via the wonders of internet shopping, we are extending our delivery service to many more countries.
Orders are placed directly via our website ‒ no expensive supply chain costs.  
When logged in with your special trade username, trade prices and delivery charges are automatically shown in your basket. For ʻend column' trade pricing, the minimum order value is £250 ‒ you can order a  wide range of socket adaptors for various countries and socket types  from us and we deliver directly to you. Any mixture of products may be purchased.  

Payment can be made by VISA, MasterCard or PayPal backed by 3DSecure for security.

Delivery to Europe is by UPS, your delivery charges are calculated online automatically as your basket is filled ‒ allowing you to optimise value for money.

We look forward to doing business with you.
To sign up:  
1. Email your details to sales@connevans.com ‒ name, company, postal address, website etc. We can then confirm your industry credentials.  
2. We will set up a website account and username for you with trade/end column pricing.  
3. You can place orders and pay via our Connevans.co.uk website.  
4. The UPS service is trackable and will deliver your goods in 1-5 business days.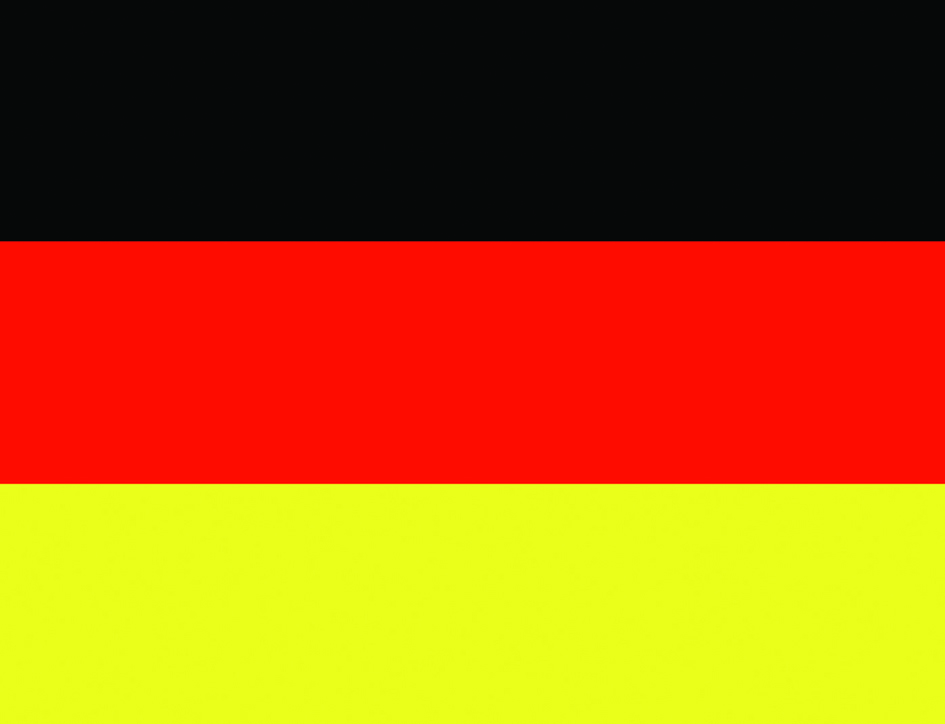 Connevans bietet seit neuestem eine internetbasierte Bezugsquelle für Hilfsmittel für Schwerhörige und Gehörlose mit europaweiter Lieferung und dem umfassendsten Sortiment an.
Connevans ist ein angesehenes Unternehmen, das Fachkunden in den Bereichen Bildung, Gesundheitswesen und Hörgeräteakustik in ganz Großbritannien beliefert. Nun weiten wir dank der Möglichkeiten des Internet-Shopping unseren Service auf weitere Länder aus.
Bestellen Sie direkt über unsere englischsprachige Website ‒ und vermeiden Sie so hohe Logistikkosten.
Wenn Sie mit Ihrem individuellen gewerblichen Benutzernamen angemeldet sind, werden die Weiterverkaufspreise und Versandgebühren automatisch in Ihrem Warenkorb angezeigt. Für unseren niedrigsten veröffentlichten Preis für Weiterverkäufer beträgt der Mindestbestellwert GBP £250. Sie bestellen direkt bei uns und wir beliefern Sie direkt. Es können verschiedene Produkte zusammen bestellt werden.
Die Zahlung kann per VISA oder MasterCard mit zusätzlichem Schutz durch 3D-Secure-Technologie erfolgen.

Die Lieferung erfolgt durch UPS, die Versandgebühren werden automatischen online berechnet, während der Warenkorb gefüllt wird ‒ damit können Sie selbst für das optimale Preis-/Leistungsverhältnis sorgen.

Wir freuen uns, Sie als Kunden begrüßen zu dürfen.
So registrieren Sie sich:
1. Senden Sie Ihre Angaben ‒Name, Firma, Postanschrift, Website usw. per E-Mail an sales@connevans.com. Wir können dann Ihre Branchenqualifikation überprüfen.
2. Wir richten ein Webseitenkonto und einen Benutzernamen für Sie mit Weiterverkaufspreis bzw. den niedrigsten veröffentlichten Preisen ein.
3. Sie bestellen und zahlen über unsere sichere Website Connevans.co.uk Deaf Equipment.
4. UPS bietet einen Verfolgungsservice für Sendungen an und liefert Ihre Waren innerhalb von 1-5
Werktagen.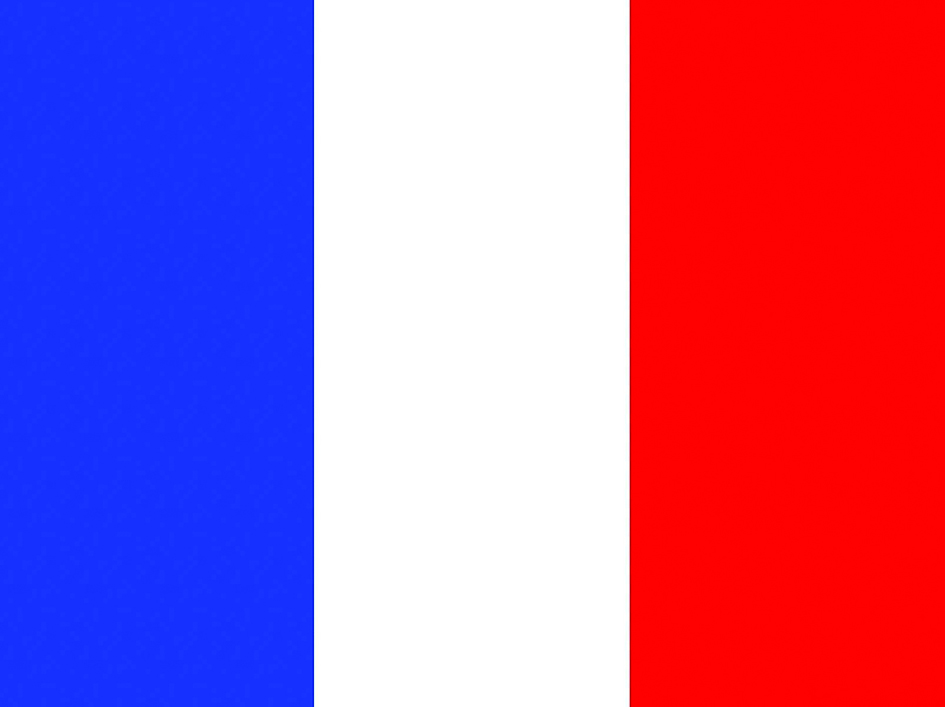 Connevans lance une source d'approvisionnement par l'Internet offrant la gamme la plus étendue de matériel destiné aux sourds et malentendants et une zone de livraison s'étendant à toute l'Europe.
Connevans est un fournisseur respecté des secteurs professionnels de l'enseignement, de la santé et des appareils d'audition destinés aux malentendants dans l'ensemble du Royaume-Uni. Désormais, grâce au pouvoir du commerce électronique, nous sommes en mesure d'étendre nos services dans de nombreux autres pays.
Vous pouvez passer vos commandes de manière directe par le biais de notre site Web en langue anglaise en vous épargnant ainsi des frais considérables de chaîne d'approvisionnement.
Lorsque vous vous connectez sur notre site avec votre nom d'utilisateur commercial spécial, les tarifs et frais d'expédition apparaissent automatiquement dans votre panier. Pour bénéficier de nos prix commerciaux les plus favorables, la valeur minimale d'une commande doit atteindre £250 GBP. Vous nous passez commande directement et nous vous livrons la marchandise directement. Vous pouvez nous acheter tout assortiment de produits.
Votre paiement peut être effectué par carte VISA, MasterCard ou PayPal avec l'appoint de 3DSecure par mesure de sécurité.

La livraison sera effectuée par UPS, les frais sont calculés en ligne automatiquement lorsque votre panier se remplit, ce qui vous permet d'optimaliser le rapport qualitéprixde vos achats.

Nous espérons que nous aurons bientôt l'occasion de vous être utile.
Pour vous enregistrer :
1. Envoyez vos coordonnées par courrier électronique à l'adresse suivante : sales@connevans.com Veuillez préciser votre nom, le nom de votre société, l'adresse postale, le site Web etc.
Nous pourrons alors confirmer votre statut de client commercial.
2. Nous vous établirons un compte de site Web et un nom d'utilisateur et nous vous communiquerons nos arifs commerciaux et nos tarifs minimaux.
3. Vous pourrez passer vos commandes et payer par le biais de notre site Web sécurisé Connevans.co.uk Deaf Equipment.
4. Le service d'expédition d'UPS est assorti d'un processus de suivi et de localisation de votre envoi et les marchandises vous parviendront dans un délai de 1 à 5 jours ouvrables.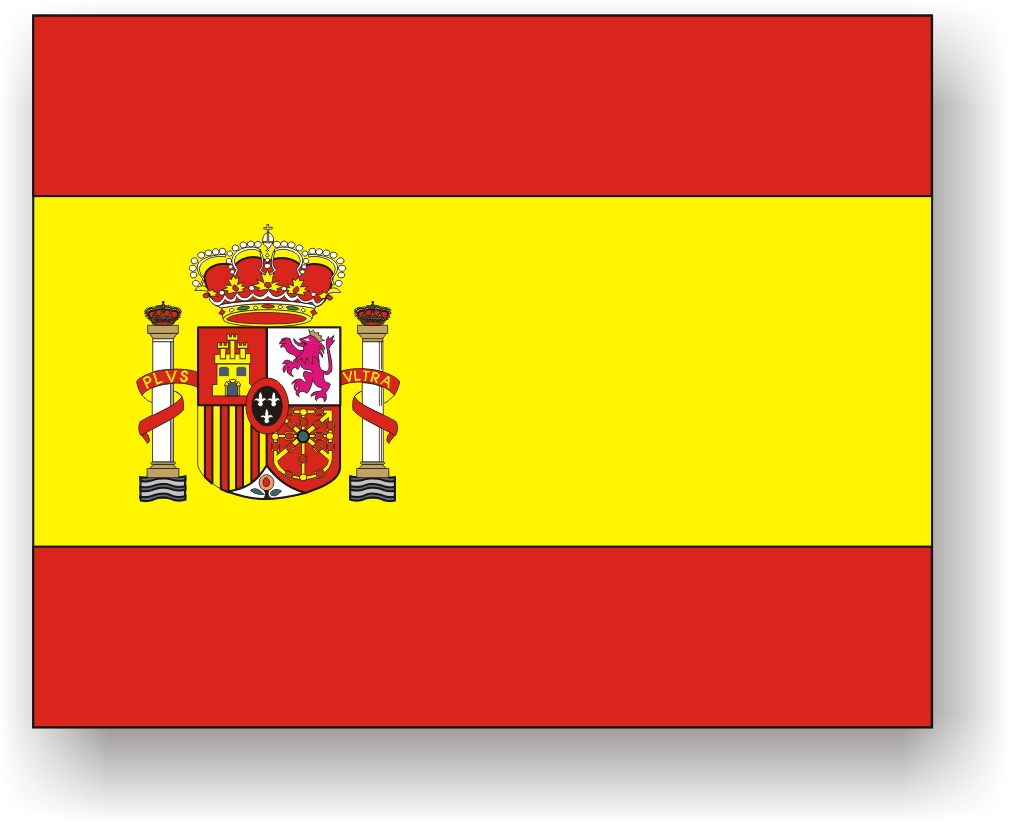 Connevans lanza una fuente de suministro por Internet que cuenta con la gama más extensa de equipos para personas sordas y con problemas de oído, entregando sus productos por toda Europa.
Connevans es un prestigioso proveedor de productos a los profesionales de educación, sanitario y de audífonos en todo el Reino Unido. Ahora, gracias al potencial de las Compras por Internet, estamos ampliando nuestros servicios para abarcar muchos más países.
Haga su pedido directamente en nuestro sitio Web en idioma inglés, evitando así los abultados gastos de la cadena de suministro.
Cuando haya accedido al sistema con su nombre de usuario especial del sector, se visualizan automáticamente en su cesta los precios para el sector y los cargos por entrega. Para disfrutar de los precios más bajos para el sector, el valor mínimo del pedido deberá ascender a GBP £250. Usted nos dirige el pedido directamente y nosotros le hacemos la entrega directamente. Puede comprarse cualquier mezcla de productos.
El pago puede efectuarse con VISA, Mastercard o PayPal sustentado por 3DSecure a efectos de la seguridad.

La entrega se realiza por UPS y los cargos se calculan en línea automáticamente a medida que va llenándose su cesta, lo cual le permite obtener el precio óptimo.

Nos será grato desarrollar negocios con usted.
 Para registrarse:
1. Envíe sus datos electrónicamente a sales@connevans.com Proporcione su nombre, razón social, dirección postal, sitio Web, etc. Así podremos averiguar sus antecedentes en el sector.
2. Abriremos una cuenta de sitio Web y crearemos un nombre de usuario para usted con los precios
fijados para el sector y los precios publicados más bajos.
3. Usted hace pedidos y nos efectúa a el pago por medio de nuestro sitio Web Connevans.co.uk DeafEquipment.
4. El servicio UPS es susceptible de seguimiento y entregará sus productos en el plazo de 1 a 5 días laborables.