TV - Assistive Listening

Assistive personal listening devices for use by those with or without a hearing aid. Equally suited for TV and hi-fi listening.

We categorise our assistive listening products into four ranges

Wirefree

General

Personal fm

Radio aid personal fm

     

Connevans Top Tip - Wireless fm system versus wireless TV listener

Wireless fm systems do give hearing aid users a great improvement in sound quality. Our 220 Lite and CRM-220 fm systems, whilst having a classic design look, are now amazingly good value for money. If you are considering purchasing a wireless TV listener we really would suggest that you consider spending slightly more and buy a personal fm system which can be used for listening to friends and family as well as to the TV.


Assistive listening - wirefree personal fm


a range of products ideally suited to adults who want some of the benefits of an fm system with the TV and out and about - very easy to use and cost effective

Assistive listening for TV - wirefree


InfraLight, RadioLight and similar products

Assistive listening - general


a variety of products for general assistive personal listening - for use by those with or without a hearing aid

Assistive listening - fm radio aid


Connevans fmGenie, Connevans CRM-220 and the Phonak range of fm products

Oticon Streamer Pro & ConnectLine products


a neat little device that makes use of TV, landline phone, mobile phone, PC and mp3 players just as easy for hearing aid users as it is for everyone else. It turns a pair of Oticon instruments into a hands-free wireless headset.

Phonak ComPilot, RemoteMic &TVLink S


The Phonak ComPilot brings together the accessibility of wireless connectivity, the convenience of a remote control and introduces for the first time VoiceAlerts, spoken messages, all in one simple, attractive device.
NEWSLETTER
If you would like to be kept up to date with new things happening at Connevans, sign up here to receive our monthly plain text email newsletter.

SAFE & SECURE
Connevans is concerned about security and makes every effort to ensure our transaction process is safe and that your personal information is secure.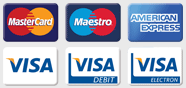 There is nothing in your basket
Connevans Limited

Bridge House
1 Nutfield Road
Merstham, Surrey, RH1 3EB
United Kingdom

Customer Service

01737 247571

Minicom

01737 644016

Fax

01737 223475

Email