HearCheck Screener

For both patients and testers alike, identifying hearing loss with the technologically advanced HearCheck Screener is fast, accurate, simple and hygienic. The test can be performed by professionals such as GPs and practice nurses in a mere 30 seconds per ear and the results are available immediately. What is more, with its one-button operation, the HearCheck Screener is extremely easy to use, requiring no special skills.

It features two test frequencies 1kHz, 3kHz with different levels in the range of 20 to 75 dBHL. The HearCheck Screener results can be used to streamline referrals for full audiometric assessment and one of today's advanced range of digital hearing systems such as open / instant fit or custom earmould models.

NEWSLETTER
If you would like to be kept up to date with new things happening at Connevans, sign up here to receive our monthly plain text email newsletter.

SAFE & SECURE
Connevans is concerned about security and makes every effort to ensure our transaction process is safe and that your personal information is secure.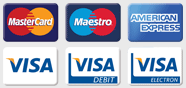 There is nothing in your basket
Connevans Limited

Bridge House
1 Nutfield Road
Merstham, Surrey, RH1 3EB
United Kingdom

Customer Service

01737 247571

Minicom

01737 644016

Fax

01737 223475

Email