Fire trigger units - PPS433

There are 3 types of PPS433 fire trigger units.

One to respond to commercial building fire alarms eg hall of residence or small office.

One to respond to a common domestic battery powered DIY smoke alarm (it will even alert you to a smoke alarm low battery beep!).

Lastly, if you are able to wire into an alarm bell circuit a 'source powered trigger' (ie one which has no battery to eventually replace) which takes its power from the bell circuit.
NEWSLETTER
If you would like to be kept up to date with new things happening at Connevans, sign up here to receive our monthly plain text email newsletter.

SAFE & SECURE
Connevans is concerned about security and makes every effort to ensure our transaction process is safe and that your personal information is secure.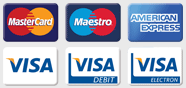 There is nothing in your basket
Connevans Limited

Bridge House
1 Nutfield Road
Merstham, Surrey, RH1 3EB
United Kingdom

Customer Service

01737 247571

Minicom

01737 644016

Fax

01737 223475

Email