PPS433 Personal Pager packages

A range of PPS433 Personal Pager packages to suit a number of situations.

These are designed to make ordering simpler and easier but alternatively you may order the individual items to suit your own specific requirements.

The PPS433 pager system is at first sight more expensive than other equipment solutions, however as the system is wireless it may be used around the whole living area anddoes not incur the added cost of requiring specialist installers.

The PPS433 vibrating pager is suitable for both day and night use.
NEWSLETTER
If you would like to be kept up to date with new things happening at Connevans, sign up here to receive our monthly plain text email newsletter.

SAFE & SECURE
Connevans is concerned about security and makes every effort to ensure our transaction process is safe and that your personal information is secure.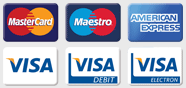 There is nothing in your basket
Connevans Limited

Bridge House
1 Nutfield Road
Merstham, Surrey, RH1 3EB
United Kingdom

Customer Service

01737 247571

Minicom

01737 644016

Fax

01737 223475

Email