Connevans are the only approved UK distributor for the Azden range of pro audio products, including Shotgun Microphones, On Camera Radio Microphone systems and Portable Audio Mixers, all designed for and used by the audio professional.          

As the only fully approved UK distributor of the Azden Pro Audio product range, we are confident we have the very best prices available to our customers. If you find a cheaper price for Azden mics or Azden mixers, please let us know and we will try to match or even beat it!

Connevans has been in business since 1961, supplying equipment to professionals and direct to end-users, both in the UK and around the world. 

We have a factory, warehouse and office in Merstham, Surrey, with real people to talk to, we pride ourselves on our exceptional level of service, so please feel free to contact us to find out for yourself! If you have any questions about the Azden Pro Audio product range, please email Phil at phil@connevans.com   or call our highly experienced customer service team on 01737.247571 

Our staff have used Azden microphones and the Azden mixers and found the sound quality to be excellent and the following is what one of our customers thinks ...         

Pat Rowe, MD of Lightshop Films says:

'I'm really impressed with the Azden boom mic. The quality of sound is just what I'm after, and the bass-cut switch is fantastic. I've worked in Broadcast Television all my life, and this Azden boom mic compares really well with other professional microphones... great sound quality without breaking the bank!The Azden mic range is fantastic... great quality and really affordable.

     

 


About Azden

 

Creating the newest, most technologically advanced audio products has been a tradition at Azden for over 55 years. Taking advantage of the latest in CAD and SMT technology, every Azden product is loaded with features and enhancements within minimal space.

Started as an OEM manufacturer for many of the world's best-known quality brand names, Azden in the past 25 years has established it's own brand identity. Today, the name "Azden" is synonymous with quality, around the world.

Azden portable wireless microphone systems have been leaders in Event and Wedding Videography fields. They are considered to have better RF than competitors priced considerably higher.


The new 188-channel 305/325 Series UHF portable systems are rapidly being accepted as the best performing systems for those broadcast professionals wanting maximum flexibility of transmitter options and quality, at a reasonable price.
NEWSLETTER
If you would like to be kept up to date with new things happening at Connevans, sign up here to receive our monthly plain text email newsletter.

SAFE & SECURE
Connevans is concerned about security and makes every effort to ensure our transaction process is safe and that your personal information is secure.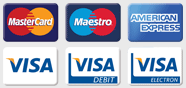 There is nothing in your basket
Connevans Limited

Bridge House
1 Nutfield Road
Merstham, Surrey, RH1 3EB
United Kingdom

Customer Service

01737 247571

Minicom

01737 644016

Fax

01737 223475

Email