Ear Gear

Protects your BTE hearing aids from loss, dirt and sweat. And they look cool too!



Ear Gear can put your worries over losing your hearing aids to rest. The corded versions can be clipped to the back of your shirt, meaning your processors no longer fall off easily and get lost.

Ear Gear is made from a double wall nylon-spandex blend which protects your hearing instruments from dirt and sweat; Ear Gear is both washable and durable.

While Ear Gear provides an effective protection against moisture, it is not 'waterproof' and therefore is not suitable for swimming, showering or heavy sweating.


Suitable for everyone but ideal for children, who are notorious for taking off their hearing instruments or playing with them. Ear Gear was especially designed for children by a frustrated parent whose daughter found her hearing aids uncomfortable to wear and had a habit of hiding them around the house!

Ear Gear comes in a wide variety of colours and collar clips, and in different sizes to suit different BTE hearing instruments:


Original

- which fits BTEs from 1.25" to 2" approx. (3.2cm - 5cm approx)

FM

- which fits BTEs from 2" to 3" approx. (5cm - 7.6cm approx)

Mini Curved

- which fits BTEs up to 1.25" approx. (3.2cm)

Cochear

- which fits most Advanced Bionics and Cochlear processors from 2" to 3" approx. (5cm - 7.6cm approx)  Available in a variety of different fun and attractive colours, Ear Gear can also transform your hearing aid into a fashion accessory!

  


Some interesting facts about Ear Gear:

1. Ear Gear is the only device that can  protect from dirt, sweat, moisture, and loss with a single product
2. Ear Gear is great for 20 % of a hearing professional's clients and 30% could use it in specific applications- i.e. while exercising, or on the job
3. Ear Gear is an adult product. Over 60% of sales are to adults, 19 years of age and over
 

We've shown all Ear Gear models in Royal Blue to aid shape and size comparison, however they are currently available in 9 colours: Royal Blue, Yellow, Lipstick Pink, Pink/Purple, Orange/Red, Camouflage, Beige, Grey and Chocolate Brown.

The colours that we stock for the various models are shown in the product options for that model, the more popular the model the more colours we stock!

Please also note - for hygiene reasons, Ear Gear cannot be returned for credit. 

The graph below is the result of an electroacoustical analysis test performed by Oticon. The green line shows the sound coming into a hearing aid without Ear Gear and the pink line shows the sound quality with Ear Gear. The results of this audioscan test indicate that there is no more than a 1dB reduction with Ear Gear; essentially it is acoustically transparent.

 
NEWSLETTER
If you would like to be kept up to date with new things happening at Connevans, sign up here to receive our monthly plain text email newsletter.

SAFE & SECURE
Connevans is concerned about security and makes every effort to ensure our transaction process is safe and that your personal information is secure.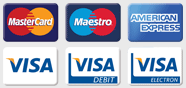 There is nothing in your basket
Connevans Limited

Bridge House
1 Nutfield Road
Merstham, Surrey, RH1 3EB
United Kingdom

Customer Service

01737 247571

Minicom

01737 644016

Fax

01737 223475

Email