Product Feedback
Back to OTICON audio i/p shoe AP900 - standard (DOAP900)
* required fields

Please note that your name will be shown in the review
but NOT your email address.
Please do not use this form to send us a message.
If you wish to ask a question about this product or report a problem please  email us here  .
Featured products
Ear Gear Original Cordless Pair


fits BTE hearing aids from 1.25" to 2" - 2 x protective covers only

BUY
CRM-220 neck loop pack N1


CRM-220 system pack for use with a neck loop and hearing aids on 'T'

BUY
Small lightweight 10W megaphone


Adastra small and lightweight megaphone ideal for crowd control and indoor spaces

£21.42

£16.79

(£13.99 ex VAT)

BUY
PHONAK Audinet, Varionet, Classica & Supero AS4 MLx connection shoe


PHONAK Audinet, Varionet, Classica & Supero AS4 MLx connection shoe. - Not suitable for use with CRM-220 or fmGenie equipment

BUY
Dorgard fire door release door-stop


Dorgard is designed to safely hold open a fire door, automatically releasing it upon the sound of the fire alarm - safe, legal and cost effective

BUY
CR1616, 3V, 55mAh, 1.6x16.0mmØ, 5pc/card.


lithium button cells

Please register & login to view pricing

Connevans AFILS Loop Field Strength Meter with 20pt calibration


AFILS field strength meter & monitor with 20 point calibration - a calibrated precision measurement and listening device

£208.92

£198.00

(£165.00 ex VAT)

BUY
2 x Phono plugs to 1 x 6.3mm mono plug 3M


2 x Phono plugs to 6.3mm mono plug 3M

BUY
BAHA 22 listener for Baha & Ponto


Standard model - Baha/Ponto 22 listener for use with both Cochlear and Oticon bone anchored hearing aids

BUY
Oticon Corda Power Domes large - pk of 10


Oticon Corda Power domes 10mm large (pack of 10 domes) Oticon pt. no. 123306

BUY
4U 19" (483mm) rack panel blanking plate


4U 19" rack blanking plate - Black

BUY
LED Safety Arm Band with 4 led's


fluorescent Yellow LED Safety Arm Band with 4 super bright led's

BUY
NEWSLETTER
If you would like to be kept up to date with new things happening at Connevans, sign up here to receive our monthly plain text email newsletter.

SAFE & SECURE
Connevans is concerned about security and makes every effort to ensure our transaction process is safe and that your personal information is secure.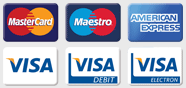 There is nothing in your basket
Connevans Limited

Bridge House
1 Nutfield Road
Merstham, Surrey, RH1 3EB
United Kingdom

Customer Service

01737 247571

Minicom

01737 644016

Fax

01737 223475

Email