Send Product
Please enter the name and email address of the person you wish to send a link for this product to, along with a message to be included in the e-mail sent to them.
We won't use that email address for any other purpose.
Desktop gooseneck Illuminated Magnifier


Desktop mains-powered gooseneck Illuminated Magnifier

BUY
Buy 2 gel refills & get free dispenser -ADX-7 PURELL Advanced 700ml hand rub bundle


PURELL Advanced 700ml hand rub and ADX-7 dispenser bundle - buy 2 gel refills & get free dispenser!

BUY
Amplicomms SA-40 Bluetooth Amplifier & Hands Free Device


An easy-to-use Bluetooth mobile phone amplifier with amplification up to 100 times louder (40dB), tone control and "t-coil" mode.

£97.60

£75.00

(£62.50 ex VAT)

BUY
Van or lorry 24V DC to 240V AC 300W mains power inverter with 1A USB socket


High efficiency inverter to power 240V mains equipment and a 1A USB socket from a 24V battery for use in trucks and vans

£30.52

£23.16

(£19.30 ex VAT)

BUY
LPS-6 Bluetooth Neckloop for hearing aid users


inductive Bluetooth neckloop for listening to phones and music with a hearing aid on T

Shipping Discount

£215.40

(£179.50 ex VAT)

BUY
Oto-fresh starter hearing aid care kit - for BTEs


a starter kit of Oto-fresh hearing aid care items for BTE hearing aids with a standard tube and earmould

£10.07

£9.06

(£7.55 ex VAT)

BUY
Amplicomms PowerTel 58 Plus corded phone with answerphone


an amplified corded telephone with big buttons, answer phone and multi-user profiles for volume, tone and boost settings. This is a good loud phone with lots of nice features for deaf people

£58.79

£51.00

(£42.50 ex VAT)

BUY
Sonic Bomb SBB500SS digital alarm clock with bed shaker


The Sonic Boom sonic bomb alarm clock is an attractive black digital clock, designed for active guys of all ages! Deaf or hearing, young or old, it is a not a clock that you will ignore.

£40.00

£31.99

(£26.66 ex VAT)

BUY
USB 2.0 lead A plug to B socket - 1.8m


USB type A plug to USB type B socket lead - 1.8 metres

BUY
Silver spring-loaded carrying drop handle


Robust spring-loaded drop handle, silver, dimensions: 140x40x15 mm

This product is only offered for sale online in the UK, please email sales@connevans.com for export sales.

45 x 14 mm diameter speaker cabinet foot with dampening inserts


Speaker cabinet foot with gold-coloured decorative cover and dampening inserts - 45 x 14 mm diameter, 4 mm mounting hole

This product is only offered for sale online in the UK, please email sales@connevans.com for export sales.

DDA visitor's fmGenie package - FMGQ5


An fmGenie radio aid system to offer a provision as required by the Disability Discrimination Act for a visiting hearing aid user using their hearing aid on 'T'

£1,275.85

(£1,063.21 ex VAT)

BUY
International
Local Currency Guide
Language
New!

UPS Access Point™ is the new local convenient collection service to fit your busy lifestyle & budget. Read More ...
Bank holiday weekend special

For the Bank Holiday weekend UPS Access Point delivery to a local store is free on orders over £36 (£30 ex VAT)!! 
  
NEWSLETTER
If you would like to be kept up to date with new things happening at Connevans, sign up here to receive our monthly plain text email newsletter.

SAFE & SECURE
Connevans is concerned about security and makes every effort to ensure our transaction process is safe and that your personal information is secure.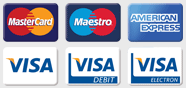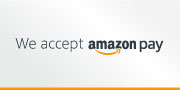 When paying via PayPal or Amazon we use the address and payment details already set-up on your account so you won't need to enter them again.
There is nothing in your basket
Connevans Limited

Bridge House
1 Nutfield Road
Merstham, Surrey, RH1 3EB
United Kingdom

Customer Service

01737 247571

Minicom

01737 644016

Fax

01737 223475

Email