Send Product
Please enter the name and email address of the person you wish to send a link for this product to, along with a message to be included in the e-mail sent to them.
We won't use that email address for any other purpose.
Alpine WorkSafe earplugs


WorkSafe earplugs are the ideal solution for people who regularly spend time in an excessively noisy situation at work and at home, during DIY etc. WorkSafe earplugs are also a very good solution for seasonal building workers.

£11.42

£8.10

(£6.75 ex VAT)

BUY
Neck loop & conference microphone fmGenie package - FMGQ4-N


for individuals wishing to use a conference microphone for use in meetings, seminars etc with a neck loop

£1,590.68

£1,348.80

(£1,124.00 ex VAT)

BUY
Amplicomms PowerTel 49 Amplified Big Button Telephone


an amplified corded telephone with illuminated big buttons and tone and boost settings. This is a loud and excellent value-for-money phone

BUY
Geemarc AmpliDect 260 cordless telephone


A hearing aid compatible amplified digital cordless phone with a good loud volume and an easy to see big button keypad. The loudest cordless phone in our range!

£70.00

£56.86

(£47.38 ex VAT)

BUY
Global360 countdown timer/alarm clock with bedshaker


Mains countdown timer / alarm clock with bedshaker for those who are deep sleepers

£50.34

£33.00

(£27.50 ex VAT)

BUY
Geemarc CL8500 mobile phone with dual LCD display & camera


The CL8500 from Geemarc is a neat flip phone which is unique in that it will allow you to answer and end a call without even needing to open it!

£77.59

£67.20

(£56.00 ex VAT)

BUY
Amplicomms SA-40 Bluetooth Hands Free Phone Amplifier


An easy-to-use Bluetooth mobile phone amplifier with amplification up to 100 times louder (40dB), tone control and "t-coil" mode.

£97.60

£58.20

(£48.50 ex VAT)

BUY
Geemarc CL2L telephone ring indicator & doorbell push


Geemarc CL2L telephone ring indicator - complete with remote doorbell alert bellpush

£44.99

£29.94

(£24.95 ex VAT)

BUY
Geemarc Apollo 10 Big Button Corded Telephone


A simple and easy to use slimline corded telephone with generously sized high contrast buttons, a visual ringer and a selection of three ringtones. Can be placed flat on a convenient surface or wall-mounted.

£10.00

£6.49

(£5.41 ex VAT)

BUY
Amplicomms PowerTel 710 Voice DECTcordless telephone


PowerTel 710 Voice - a fully talking, amplified cordless telephone with big buttons and multi-user profiles for volume, tone and boost settings.

£100.00

£75.00

(£62.50 ex VAT)

BUY
Amplicomms BigTel 202 cordless twin pack


BigTel 202 - an amplified cordless telephone twin pack with big buttons.

BUY
Amplicomms PowerTel 30 Amplified Big Button Telephone


The PowerTel 30 is a good value, amplified phone with many useful features.

£40.00

£34.80

(£29.00 ex VAT)

BUY
International
Local Currency Guide
Language
Collect your order locally

Now available in Austria, Belgium, Canada, Denmark, France, Germany, Italy, Luxembourg, Netherlands, Poland, Spain, Sweden & USA.  Read More ...    
NEWSLETTER
If you would like to be kept up to date with new things happening at Connevans, sign up here to receive our monthly plain text email newsletter.

SAFE & SECURE
Connevans is concerned about security and makes every effort to ensure our transaction process is safe and that your personal information is secure.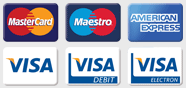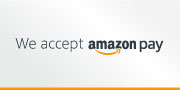 When paying via PayPal or Amazon we use the address and payment details already set-up on your account so you won't need to enter them again.
There is nothing in your basket
Connevans Limited

Bridge House
1 Nutfield Road
Merstham, Surrey, RH1 3EB
United Kingdom

Customer Service

01737 247571

Minicom

01737 644016

Fax

01737 223475

Email