Send Product
Please enter the name and email address of the person you wish to send a link for this product to, along with a message to be included in the e-mail sent to them.
We won't use that email address for any other purpose.
Phonak DECT CP1 Cordless Phone


The Phonak Phone DECT streams the phone signal wirelessly to both Phonak hearing aids simultaneously. (note - only compatible with certain PHONAK hearing aids)

£201.60

£162.00

(£135.00 ex VAT)

BUY
24V DC to 240V AC 300W inverter with 1A USB socket, for mains power in your van or truck


High efficiency inverter to power 240V mains equipment and a 1A USB socket from a 24V battery for use in trucks and vans

£30.52

£16.74

(£13.95 ex VAT)

BUY
Phonak Roger Pen and MyLink Receiver (type 03) bundle


Ready-made package - Roger Pen transmitter and one Roger MyLink Receiver (type 03)

£666.00

£647.99

(£539.99 ex VAT)

BUY
3 x radio controlled sockets


Allows user to switch off appliances wasting energy in standby with ease

£20.62

£17.41

(£14.51 ex VAT)

BUY
40watt Compact 2C mains powered Amplifier with one radio microphone receiver


Compact 2M mains powered 40 watt amplifier with one radio microphone receiver

£422.40

£210.00

(£175.00 ex VAT)

BUY
Oto-fresh starter hearing aid care kit - for BTEs


a starter kit of Oto-fresh hearing aid care items for BTE hearing aids with a standard tube and earmould

BUY
Amplicomms PowerTel 58 Plus corded phone with answerphone


an amplified corded telephone with big buttons, answer phone and multi-user profiles for volume, tone and boost settings. This is a good loud phone with lots of nice features for deaf people

BUY
Sonic Bomb SBB500SS digital alarm clock with bed shaker


The Sonic Boom sonic bomb alarm clock is an attractive black digital clock, designed for active guys of all ages! Deaf or hearing, young or old, it is a not a clock that you will ignore.

Shipping Discount

£29.99

(£24.99 ex VAT)

BUY
Stereo 3.5mm to phono plug lead - 15 metre


Stereo 3.5mm plug to phono lead - 15 metre

BUY
Jar and Bottle Grip Opener (Box of 12)


The jar and bottle grip opener is an ideal kitchen aid for users with a weakened grip or decreased sensation in their hands, enabling you to easily open stubborn jars, bottle or pots.

Please register & login to view pricing

Yellow Folding Rubber Handled Walking Stick


An extendable, rubber handled walking stick in yellow with 5 height adjustment settings for use with either hand.

Please register & login to view pricing

Long Handled Brush and Comb Set


Featuring extra-long, ergonomically-shaped handles with a comfortable grip, this lightweight set includes a includes a comb with plastic teeth and soft bristle brush and is ideal for users with limited arm or shoulder movement.

Please register & login to view pricing
International
Local Currency Guide
Language
NEWSLETTER
If you would like to be kept up to date with new things happening at Connevans, sign up here to receive our monthly plain text email newsletter.

SAFE & SECURE
Connevans is concerned about security and makes every effort to ensure our transaction process is safe and that your personal information is secure.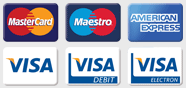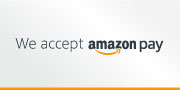 When paying via PayPal or Amazon we use the address and payment details already set-up on your account so you won't need to enter them again.
There is nothing in your basket
Connevans Limited

Bridge House
1 Nutfield Road
Merstham, Surrey, RH1 3EB
United Kingdom

Customer Service

01737 247571

Minicom

01737 644016

Fax

01737 223475

Email